The great part about beef stew is that it is perfect for a cold day when you need something filling and that will make you feel comfortable. The hard part is that stew meat is typically tough and takes a long while to cook. Using an instapot cuts the cooking time down drastically and at the same time gives all the food an amazing flavor.
Personally I love Dinty Moore Beef Stew. This is an old school canned beef stew but of course I'm not a fan of using commercially canned products as I never know just exactly what all ingredients are in there. Worse yet, I know that it has textured vegetable protein (TVP) in it. which is not good for anyone.
Now my attempts to make beef stew in a pot were successful, but they never had that same velvety feel that the canned stew does. But what I was missing was the pressure cooking. My first batch of pressure cooked beef stew had that same smooth feel and deliciously soft meat.
The other upside to Instapot beef stew is that there is very little cleanup. When I'm in a mood for beef stew, I'm likely not in a mood to do a big cooking project where I dirty a dozen different pans and bowls. One cutting board, a bowl or two, and the Instapot is about all you will get dirty making this simple but tasty recipe.
Browning your stew meat
The big step in this recipe is making sure you brown your meat before you throw everything together and set it to cooking. Browning the meat gives it a better flavor, and is worth the extra few minutes of effort.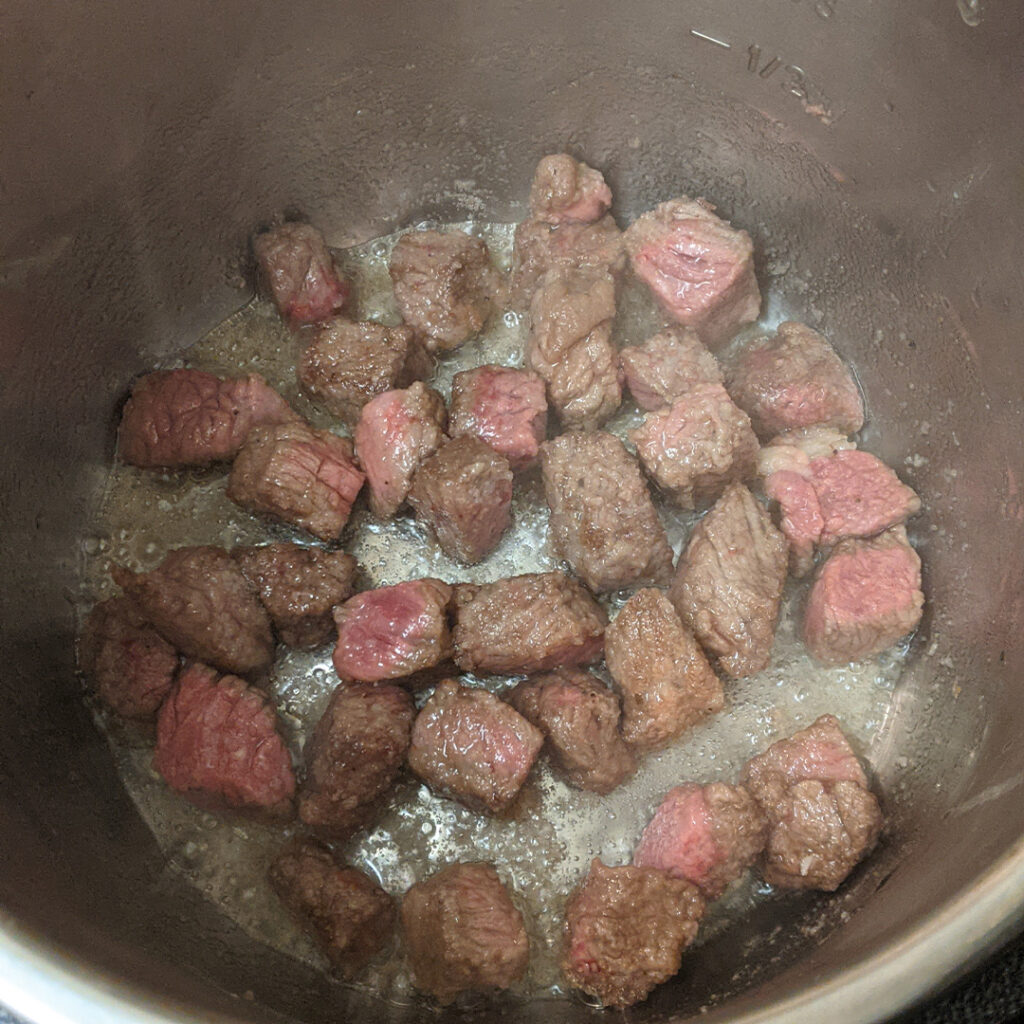 What I will say is that you will have better result on your browning if you do it in small batches. The Instapot doesn't have enough surface area to do much meat at a time efficiently. If you crowd the meat, you will likely boil your stew meat in the released water than brown it.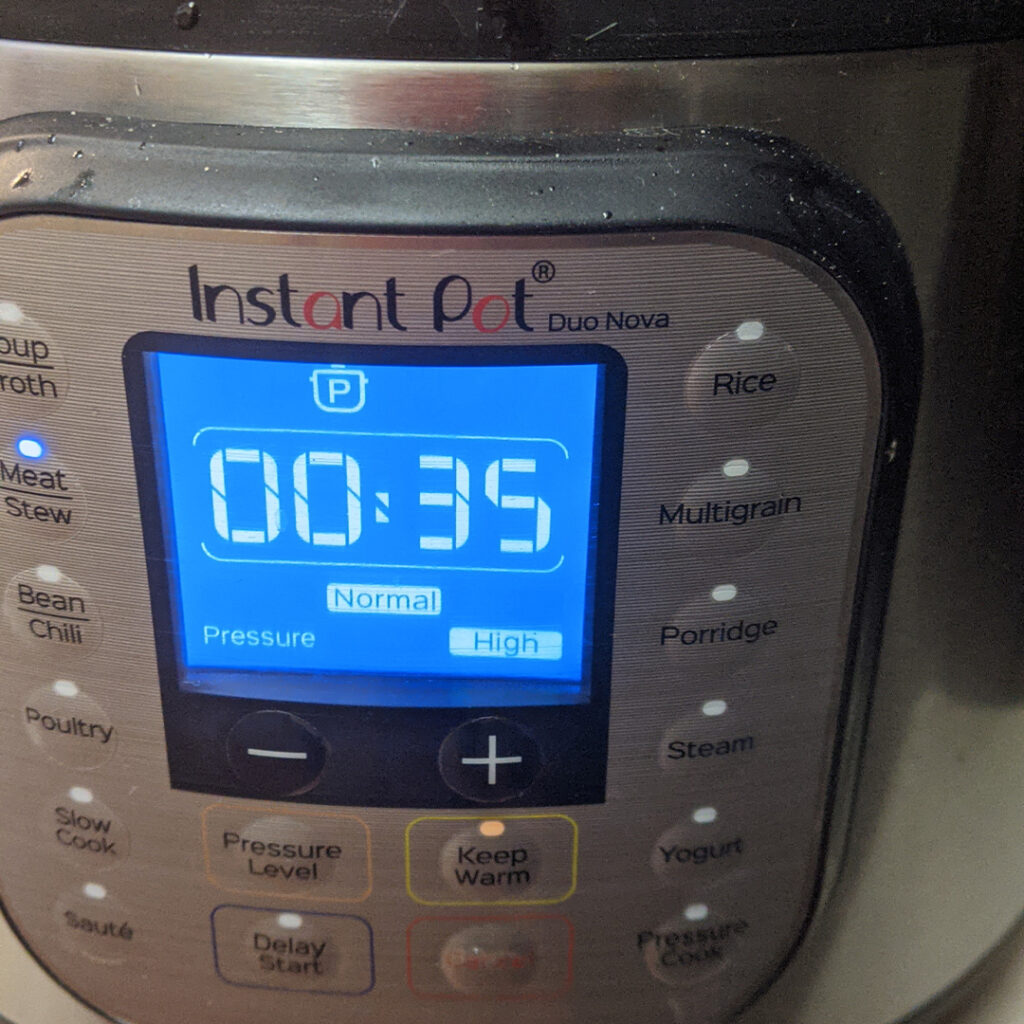 I usually spend my time while my meat is cooking, cutting up the vegetables. That way when the meat is done, I can just deglaze the pan a little, throw the rest of the ingredients in the Instapot and set it to cooking.
This is the part about cooking in an Instapot that I love, I set the cook time and walk away. I don't have to do anything until it is done. Once the pressure is off, you just need to add the starch to thicken it up. You can add more or less starch to adjust for your likeness.
Instapot Beef Stew 1
Super easy and delicious beef stew recipe that doesn't take much time to put together and cook.
Ingredients
1 ½

Pounds

Beef Stew Meat

1

Tablespoon

Vegetable Oil

1

Teaspoon

Salt

1

Teaspoon

Pepper

1

Teaspoon

Italian Seasoning

2

Tablespoons

Worcestershire Sauce

3

Cloves

Garlic

Minced

1

Large Onion

Chopped

1 16

Ounce

Bag Baby Carrots

Cut Into Slices

1

Pound

Potatoes

Peeled and cubed

2 ½

Cups

Beef Broth

1

Can Tomato Sauce, 10oz

2

Tablespoons

Cornstarch

2

Tablespoons

Water
Instructions
Add the oil to the instant pot and turn on the saute function.

While the pot is heating, season the beef with the salt, pepper, and Italian seasoning.

When the pan is hot, add it to the instapot and cook until it is browned on all sides.

Add the beef broth to the instant pot and use a spoon to scrape the brown bits from the bottom of the pan.

Add the Worcestershire sauce, garlic, onion, carrots, potatoes, and tomato sauce.

Close the lid and steam valve on the instant pot.

Cook on high pressure for 35 minutes, then allow the pressure to release naturally for 10 minutes before doing a quick release.

Mix together the cornstarch and cold water in a small bowl and stir into the stew until thickened.